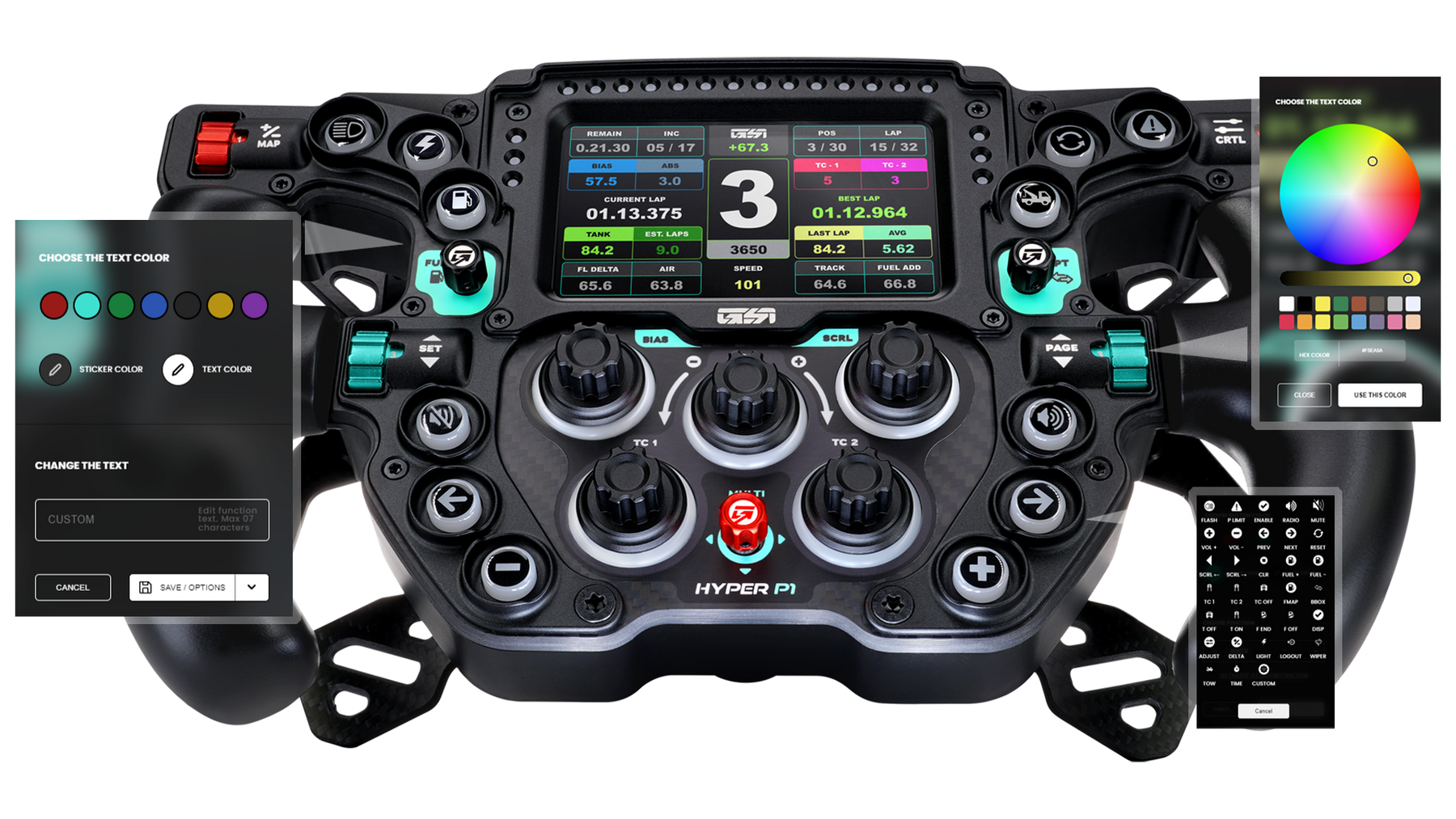 Customization Service
We recommend that you consider purchasing this service only if you meet the following requirements:
You currently have an open online order
You already own a GSI wheel
With our custom wheel design service, you have the opportunity to create a one-of-a-kind wheel that perfectly reflects your personal style. You can choose your preferred colors and wording throughout the entire design process, and almost every element is fully customizable. We take pride in our attention to detail, so you can rest assured that your custom wheel will be of the highest quality.
Please note that due to factory order minimums, each custom wheel will yield 20 label sheets: 10 button label sheets and 10 rotary label sheets. To create your unique design, simply use our Wheel Configurator and upload the JPEG/JSON files once you're done. We encourage you to have fun and share your masterpiece with the online community.